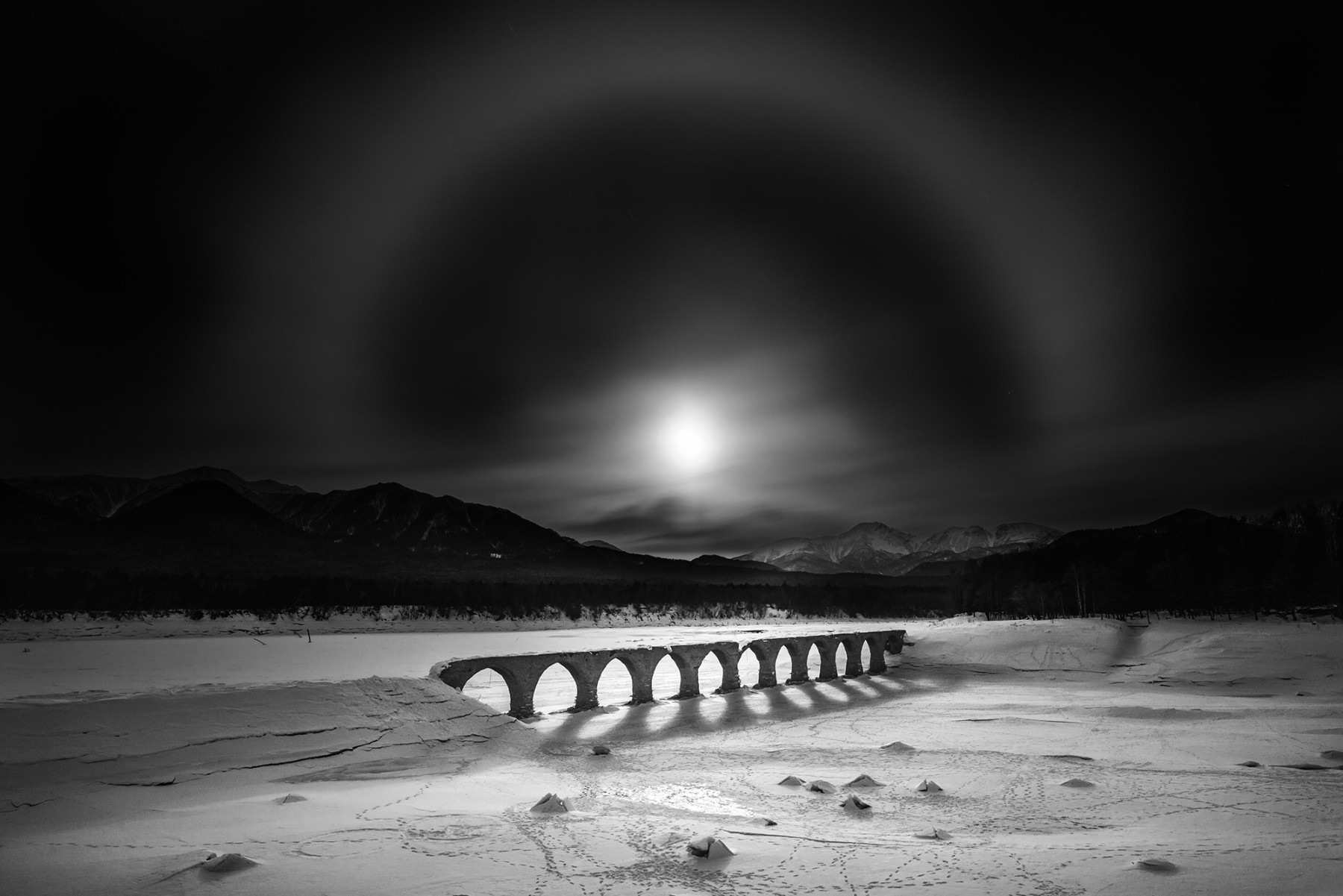 Moon halo over the Taushubetsu arch bridge.
On a full moon night with a temperature of -20℃,
I reached this place by walking on a frozen Lake Nukabira for about an hour.
I kept waiting for the moon to enter the frame and took this picture with 4 minutes exposure.
・BLACK Magazin
・2017 MONOCHROME PHOTOGRAPHY AWARDS:Amateur Nature Category: Honorable Mention